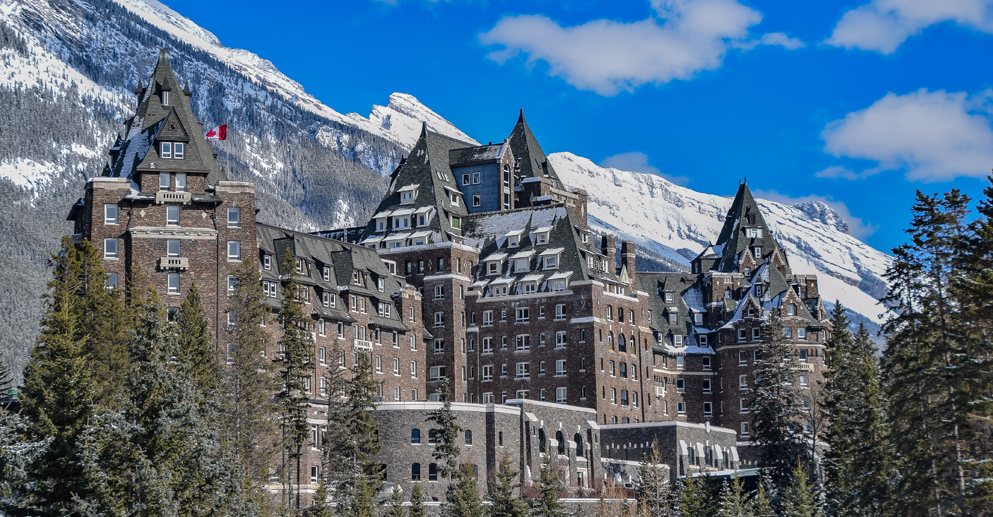 The PERC 2023 Annual Scientific Meeting will be held at the Fairmont Banff Springs Hotel, Alberta from January 29th – February 2nd, 2023.
OVERALL LEARNING OBJECTIVES
Foster national research collaboration to address key questions in support of pediatric emergency medicine.
Disseminate knowledge to advance evidence-based practice in pediatric emergency medicine.
Develop cohesiveness and community between centers involved in the practice of pediatric emergency medicine.
MEETING REGISTRATION
The PERC 2023 Annual Meeting registration is available by clicking here. 
You will also be able to renew your annual membership dues using the same link, even if you cannot attend the meeting. 
MEETING AGENDAS
To view the PERC 2023 Meeting agendas, please click here. 
PERC AWARDS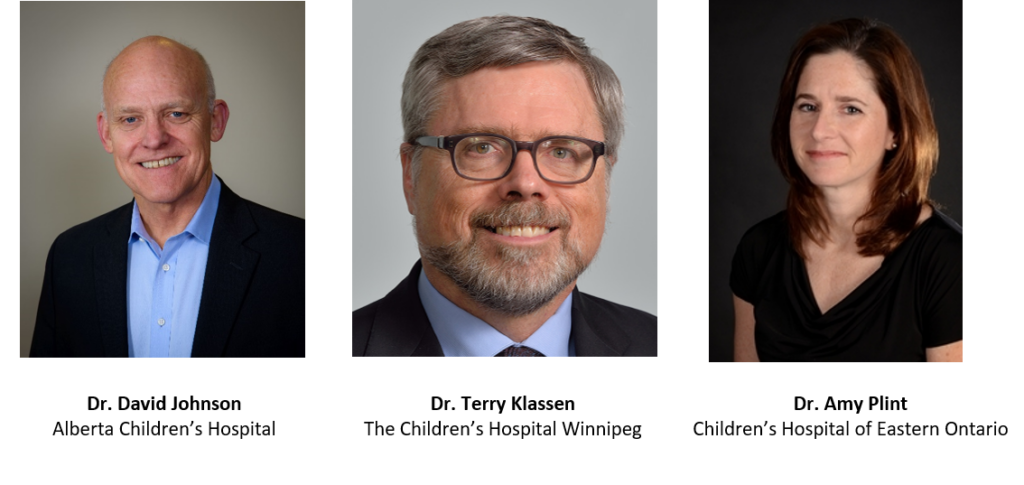 DAVID JOHNSON AWARD FOR BEST FELLOWS RESEARCH PRESENTATION (click here for more information)
For the presentation of important and original research displaying clarity, scientific strength, and clinical relevance to pediatric emergency medicine.
There have been a few revisions to the guidelines, specifically to the eligibility criteria for submissions. These have been highlighted below and the full guideline document is attached.
Projects must be part of the scholarly activity for a PEM Fellowship.
Projects must be initiated and completed during the 2 year fellowship program. Protocol development and ethics approval may be obtained prior to staring fellowship but all data collection must take place during fellowship.
For example, prospective data collection in a cohort study, clinical trial or survey; retrospective data collection through chart review; analysis of a pre-existing data base; or abstract/full article screening/data abstraction for a systematic review must take place during the fellowship.
Projects must be relevant to Pediatric Emergency Medicine.
PERC recognizes the importance of equity, diversity, and inclusion (EDI) in our network. We welcome all applicants from all backgrounds, including those who identify as a member of an underrepresented group including members of visible minorities and other racialized groups, women, indigenous people, persons with disabilities and those belonging to LGBTQ2S+.
TERRY KLASSEN YOUNG INVESTIGATOR AWARD (click here for more information)
Awarded annually to the young investigator who demonstrates excellence in clinical research and embodies the spirit of interpersonal and interdisciplinary collaboration as envisioned by one of PERC's founders, Dr. Terry Klassen. This award is offered every 2nd year with the next award competition being held in 2023. Nominations need to be submitted by Friday January 6th, 2023. For details see attachment and send nomination letters and CVs to the PERC Coordinator's attention.
AMY PLINT PERC MENTORSHIP AWARD (click here for more information)
Awarded every year at the PERC annual meeting to a mentor demonstrating excellence in clinical research. Mentoring is the foundation for development of the next generation of scientists and health researchers. This annual award has been designed to recognize outstanding performance in the mentoring of research trainees and junior colleagues in the PERC network. Nominations need to be submitted to the PERC Coordinator by Friday January 6th, 2023.
BANFF AIRPORTER SHUTTLE 
Receive a 15% discount on the Banff Airporter's daily shuttle service between the Calgary Airport and Fairmont Banff Springs Hotel. Click Banff Airporter and then Book Now. Proceed through the reservation and type – PERC 2023 – in the "Promo Code?" section on the final payment page to receive the discount.  The code is valid for travels between January 24 & February 7, 2023.

HOTEL RESERVATIONS
The PERC 2023 Annual Scientific Meeting will be held at the Fairmont Banff Springs, Banff, Alberta. Located in the heart of Banff National Park, a UNESCO World Heritage Site, the world-famous Banff Springs hotel stands as a landmark in the picturesque alpine town of Banff, Alberta. Canada's "Castle in the Rockies," has been providing legendary hospitality to our guests for more than 130 years. We look forward to hosting the PERC 2023 Annual Scientific Meeting at this iconic hotel. 
Please note: The Fairmont Banff Springs Hotel is currently fully committed for the night of January 27 and unfortunately would not be able to accommodate any room types. We sincerely apologize for the limitations. If a guest is looking to stay for this night and would like to be added to to the waitlist, please call the Fairmont's reservations line (+1 403 762 6866 or +1 833 762 6866) and you can be added to the waitlist. 
Rates
| | | | |
| --- | --- | --- | --- |
| Room Category | Base Rate | Single with Service Charge | Double with Service Charge |
| Student Room | $191 | $205 | $217 |
| Fairmont Room | $231 | $245 | $257 |
| Fairmont Deluxe | $291 | $305 | $317 |
| Junior Suite | $351 | $365 | $377 |
**Note: all room rates are subject to a 2% Tourism Improvement Fee (TIF), 4% Alberta Tourism Levy (ATL) and 5% GST.
Please note Fairmont and Deluxe guestrooms are located throughout the hotel complex, including the main hotel, Gatehouse, and Conference Centre wings. The Fairmont category has a maximum occupancy of two persons.
ADDITIONAL ROOM OCCUPANTS:
Each extra adult sharing a room, over and above double occupancy, will be charged an additional $30.00 CAD, plus applicable taxes and service charges, per night. There will be no charge for children up to and including the age of 18 years who share with their parents. Maximum occupancy is two persons per Fairmont room and four persons per room, depending on room category.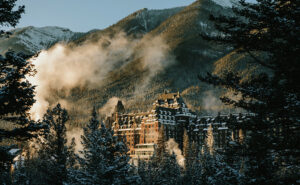 Reserving a Room
For online booking:
**Note: All hotel reservations need to be made by December 29, 2022 in order to qualify for the above reduced rate.
If you are having difficulty booking a room online, call the Reservations Department at 403-762-6866 or the Global Reservations Centre at 1-800-441-1414 and state you are with the PERC Annual Meeting. 
CHECK-IN/CHECK-OUT TIMES:
Check-in time is 4:00 p.m. MST. Every effort is made to accommodate guests arriving before the check-in time, however, rooms may not be immediately available. Check-out time is 12:00 noon MST.
INTENTION TO PRESENT & INVESTIGATOR MEETINGS
The deadline to submit presentation and investigator meeting requests has now passed.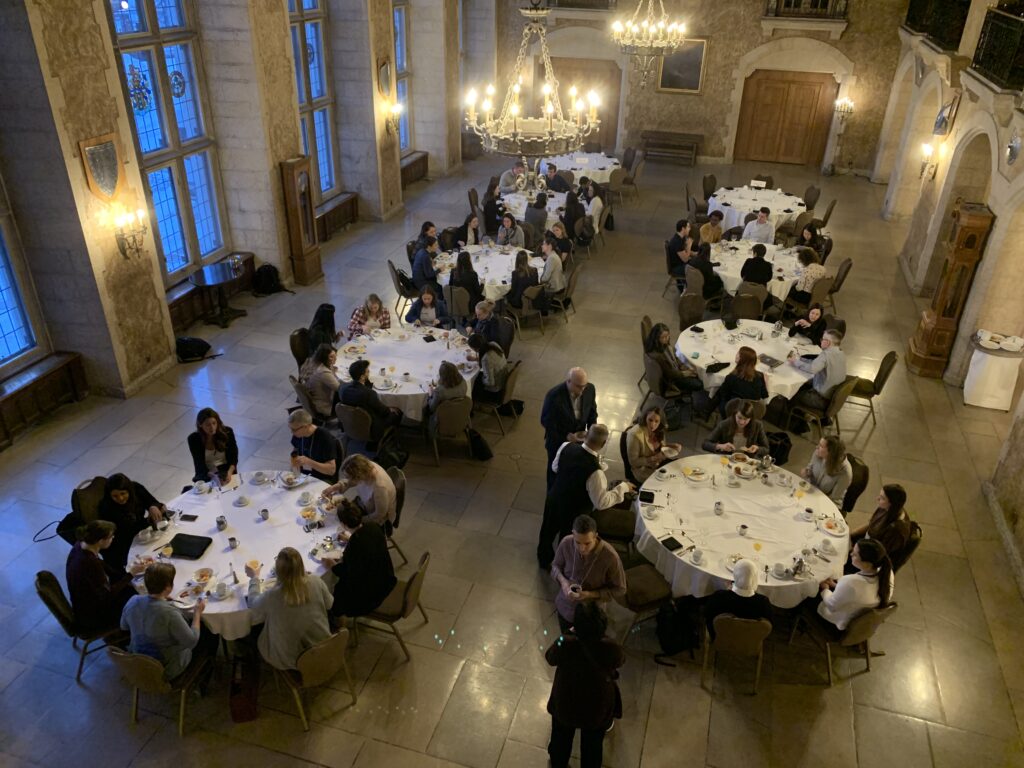 PERC 2023 – DRAFT AGENDA - SUBJECT TO CHANGE
Sunday January 29th, 2023 – Fellows Education Day
| | | |
| --- | --- | --- |
| 0800-0900 |   | Registration and Breakfast |
| 0900-0915 |   | Welcome / Opening remarks |
| 0915-1045 |   | Top Articles in PEM |
| 1045-1100 |   | Coffee Break |
| 1100-1200 |   | Presentations |
| 1200-1300 |   | Lunch |
| 1300-1500 |   | Interactive Workshop |
| 1500-1515 |   | Stretch Break |
| 1515-1715 |   | Presentation |
| 1715-1830 |   | Continuation of Discussions with PEM Directors and Networking / Snacks |
Monday January 30th, 2023– Fellow/Trainee Research Day
| | | |
| --- | --- | --- |
| 0715-0800 | | Registration, Breakfast and Welcome |
| 0800-1000 | | Fellow/Trainee Research Presentations |
| 1000-1030 | | Coffee Break |
| 1030-1230 | | Fellow/Trainee Research Presentations |
| 1230-1330 | | Lunch |
| 1330-1530 | | Fellow/Trainee Research Presentations |
Monday January 30th, 2023 
– PERC Welcome Reception
| | | |
| --- | --- | --- |
| 1700-1800 | | Wine and Cheese |
| 1800-1900 | | Fellow Research Award Presentations |
| 1900-1945 | | Welcome Meeting |
Monday January 30th, 2023 – PERC Coordinators Meeting
| | | |
| --- | --- | --- |
| 1230-1300 |   | Lunch |
| 1300-1600 |   | Presentations and Discussions |
Tuesday January 31st, 2023 –
 Staff Research Day
| | | |
| --- | --- | --- |
| 0730-0800 | | Breakfast |
| 0800-1015 | | Research Presentations |
| 1015-1030 | | Break |
| 1030-1145 | | Guest Speaker |
| 1145-1225 | | Research Presentations |
| 1245-1545 | | TREKK Lunch and Meeting |
| 1600-1700 | | Breakout Workshop |
| 1700-1800 | | Investigator Meetings |
| 1900- | | Networking Time and PERC Dinner |
Wednesday February 1st, 2023
 – Staff Research Day
| | | |
| --- | --- | --- |
| 0730-0800 | | Breakfast |
| 0815-0900 | | PERC Executive Meeting |
| 0900-1000 | | Research Presentations |
| 1000-1015 | | Break |
| 1015-1215 | | Research Presentations |
| 1230-1715 | | Investigator Meetings |
| 1245-1445 | | Research Presentations |
| 1730-1830 | | Medical Directors Meeting |
Thursday February 2nd, 2023
 – Staff Research Day
| | | |
| --- | --- | --- |
| 0700-0800 | | Breakfast |
| 0800-1000 | | Investigator Meetings |
| 1015-1030 | | Snacks |
| 1030-1230 | | Investigator Meetings |
For more information about the PERC Annual Meeting, please contact the PERC coordinator Becky Emerton via rebecca.emerton@ahs.ca